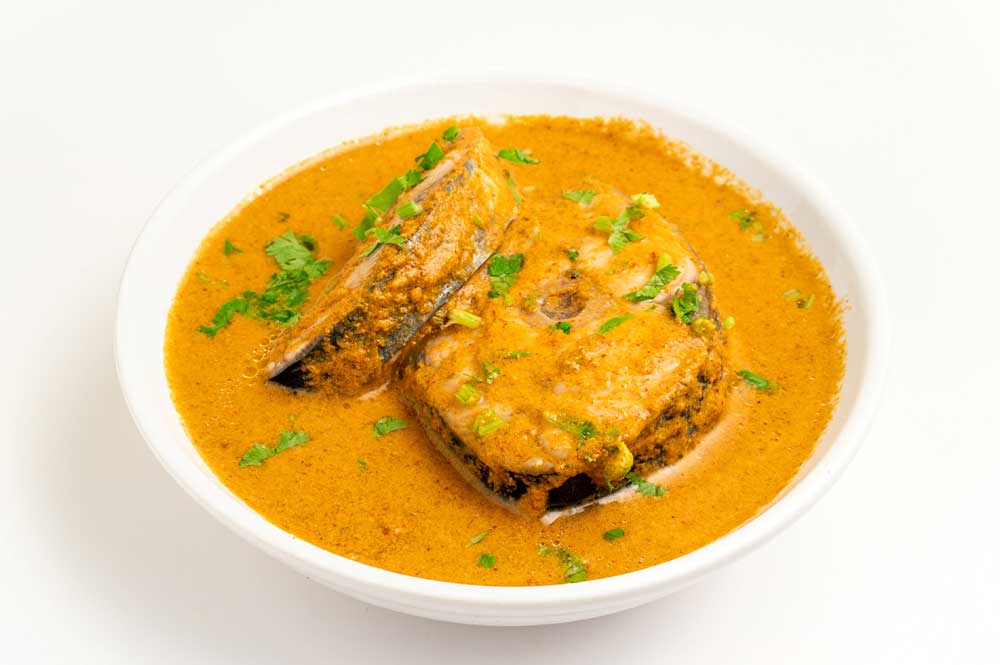 A delicious and spicy fish curry made with coconut milk, a true delicacy of Mangalorean. Mangalore city based at the coastline, fish is the staple food for the Mangalorean. 
In the different regions, fish is made in various ways. The perfect combination of tangy and spiciness has popularly known as "Meen da Gaasi" in the local language of Mangalore. This dish is a favorite of all Mangalorean and this lip-smacking dish will also be loved by everyone at your home. 
This curry is well complemented with steamed rice, dosa, or neer dosa. You can prepare this delightful, authentic recipe at home, all you need is BON Mangalorean Fish curry masala.
Ingredient
 Grated coconut
2 onion
3 cloves of garlic
1/2 marble size tamarind
Green chilly
ginger
BON Mangalore Fish Curry 
 Method:
1. Grind 1/2 or 100 g scraped coconut, 1 onion, 3 cloves of garlic, 10 g or 1/2 marble size tamarind into a fine paste and keep aside.
2. Cook 1 sliced onion, 2 slit green chilies, 1 inch of ginger in 150 ml water. When half cooked, add the ground paste, 2-3 tsp of BON Mangalore Fish Curry Masala, and bring to a boil.
3. Now add 500 g fish, salt as per taste, and cook till done.